LNG/Q-Max course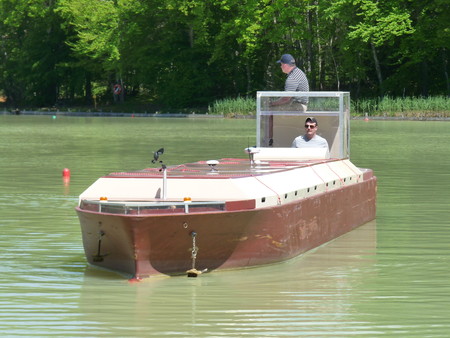 This course is dedicated to the transport of LNG type Q / Max, double propellers and rudders as well as large bulk carriers.
Models used:
Q-Max - 266 000 m3 / twin screw LNG carrier
Brittany (190 000 DWT, on heavy ballast)
Ben Franklin (125 000 m3 LNG carrier with Schilling rudder)
Berlin (38 000 DWT, loaded)
Gilda (125 000 DWT, 70% loaded, with optional Becker rudder)...
Objectives:
Develop and acquire new skills.
Understand the behavior of the ship in restricted maneuver.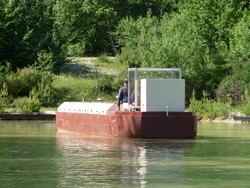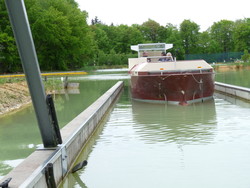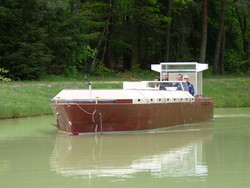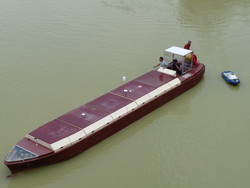 Level




For: Masters / Officers
Requirements: Without experience on manned models
Duration: 5 days from Monday to Friday with an average of 6 hours of maneuver / day, over a period from the beginning of April to the end of October
Trainer: Experienced instructors who juggle harmoniously between teaching and training on the lake and Tug captains when using tug
Program
Transit in a narrow channel, specificities of the 2 supra-convergent propellers,
Entry into the locks,
Anchoring and mooring, circles of gyration,
Emergencies with escort tugs in the current, with or without rudder and/or engine failure, Maneuverability in a narrow channel,
Emergency maneuvers in case of problems on a machine or rudder.
Testimony
Capitaine Makkar MANDEEP SINGH, SHELL, (Mai 2017)
"Importance of maintaining a slow speed according to the circumstances has been fully embedded in my system, and I will keep that in wind at all times."