2.5 Days course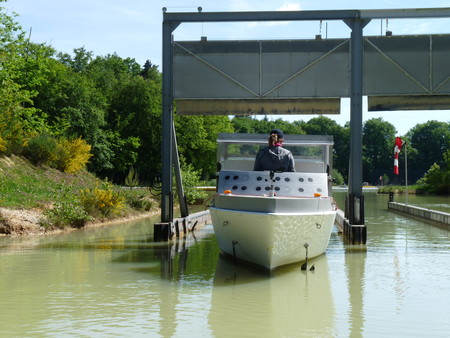 This course allows training on pods and the characteristics of these ships in maneuver.
Models used:
Voyager with pods (1000 ft cruise ship with two 14 MW pods and 12 MW bow thrusters).
Normandie (4 400 TEU container ship with pods)
Objective:
Training on pods, berthing, locks and emergency response with the use of Voyager and Normandie exclusively. 

Level




For: Pilotes / Captains
Requirements: With an experience on manned models
Duration: 2,5 days from Monday to Wednesday noon or from Wednesday noon to Friday
Trainer: Experienced instructors with more than 20 years of experience
Program
First contact with the pods: in cruise mode and maneuver mode,
Maneuvers involving bends in transit, in canals and moorings with or without current,
Follow the front and back alignment,
Slalom, Maneuvering in a narrow area and in the Suez Canal,
Dockings, Crash stop with and without anchors,
Entry and exit of a lock,
Using anchors with a defective pod.
Testimony
Capt. Arnaud TRANCHANT - French Navy - FRANCE - (May 2017)
"The effects reproduced on the lake make it possible to reach its limits as close as possible to real conditions. It is clearly a value compared to the similarity."