The Lake of Port Revel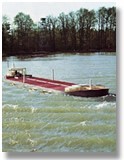 Port Revel is located on a man-made lake of about 13 acres (5 ha) that was remodeled in order to reproduce real sailing conditions.
The lake is located near Grenoble (France) where the wind regime is very mild. Moreover, it is sheltered by a forest. Hence uncontrolled wind effects on ships are reduced to a minimum.
At scale 1/25, the lake area represents a navigable zone of about 5 by 2 nautical miles, allowing several models to sail at the same time at normal manoeuvring speeds.
Deep, shallow and very shallow water areas (less than 10% under keel-clearance for some ships) are to be found here.
Lake fully equiped for manned model trainning
A lake area of about 5 ha is available, allowing 5 ships to sail freely without mutual or outside interference. Port Revel's lake has been designed in accordance with rigorous quality standards.
The lake is large enough, but not too large so that travelling distances between exercises are not too long,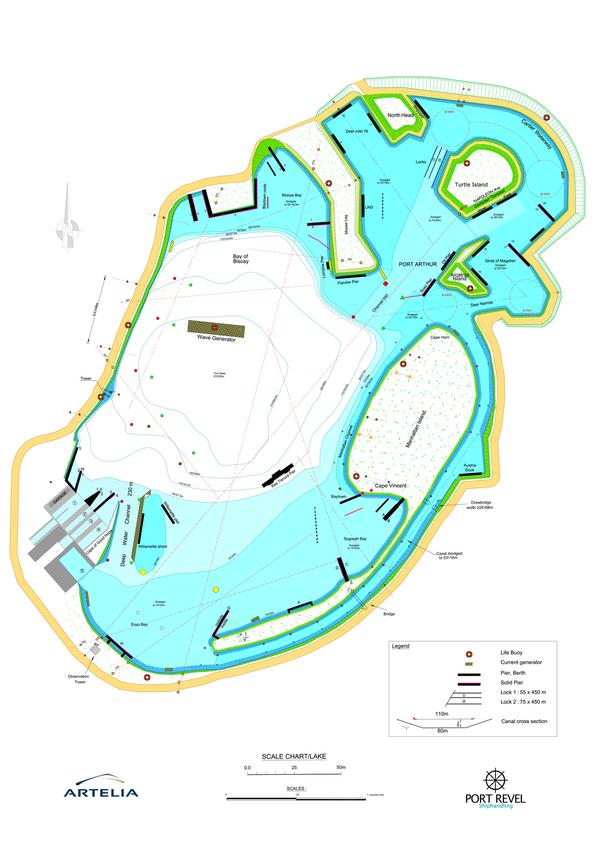 The lake has the following permanent equipment and features
The different types of moorings which exist in ports or near the coast:
open wharves, solid quays, offshore platform structure, new Panama lock, single buoy mooring,
the different types of buoyed channel (deep water and shallow water) with different widths, and a length of ship canal (representing, for example, a bend of the Suez Canal), 
a wave generator designed to produce waves of varying period and height (maximum about 6 m at full scale, or 24 cm for the models), 
current generators are placed at the north and south ends of the lake and used to produce currents in either a clockwise direction (on 1.6 ha of the lake) or a counter-clockwise direction (on 1.9 ha), giving locally currents up to 3 kn full scale
a wind generator designed to reproduce a wind field of 20-30 knots (at full scale), 
a "track recording system" using the latest GNSS techniques, 
a "garage" (boat house) for shelter and maintenance of the models. 
The lake features
It can be emptied for maintenance
It has a controllable water level
It has very small natural wind effects (over 80% of the lake is protected from wind
It has a variety of features including
50 different docking configurations (open wharfs on piles, solid vertical quay walls, rock slopes)
 Deep and shallow water areas (2.5 ha of the lake consisting of shallow water areas with less than 27.5 m full scale)
Buoyed channels on deep and shallow waters
 Canal (7 km full scale) with a drawbridge and two berths
 2 locks (W x L x d: 55 x 450 x 23 m and 75 x 450 x 23 m)
 One SBM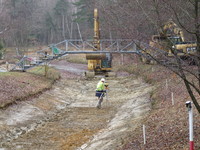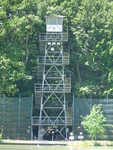 This equipment is supplemented by a number of leading marks on land, and an observation tower. Tour - maritime pilot training - Port Revel
The lake is refitted time to time in order to be accurate in depth for the benefit of the trainees.