Quality Assurance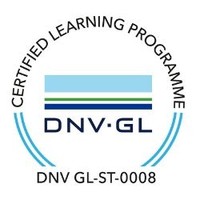 The Quality Assurance is a minimum requirement offered by the Port Revel Training Centre to ensure quality to users who wish to improve their ship handling skills by training. With 55 years of experience and over 8021 pilots, masters and officers having attended the courses, Port Revel is the leader in this kind of training.
Adequate QA procedures are implemented at Port Revel in line with ISO 9001 requirements that Artelia has been fulfilling since obtaining certification in 1995:
For evaluation by the customers in order to adapt the course content to their needs,
For innovations on equipment in order to improve services to offered,
For ship handling research in order to update the course content,
For ship and equipment maintenance in order to minimize down time due to failures,
For security of staff and participants during operations in order to avoid danger,
For communications with customers and staff in order to avoid misunderstanding.
Ship maintenance consists of minor repairs (connections, sensors, instrumentation), replacement of batteries at various intervals (battery lifetime varies between less than a year and several years), bodywork repairs (after participants' "accidents"), and mechanical repairs e.g. to thrusters, windlasses, pods, propeller shaft seals, etc. Each ship has its own maintenance sheet.
Ship instrumentation is calibrated regularly (log for ship speed, track recording for ship position). The mechanical characteristics of the ships are re-calibrated regularly (rudder rotation speed, propulsion acceleration, thrust delivered by thrusters) and recorded in a table.
Port Revel's activity does not generate any pollution since the ships are electrically propelled and batteries are properly recycled.
Port Revel is a permanent forum of ideas, an ideal meeting place where information and experience can be exchanged, or as a pilot once pointed out:
"In regular life, a practising pilot is always alone. He has no-one around to comment on or discuss a particular manoeuvre. The only times when a manoeuvre is analysed and commented is after an accident, when there is an inquiry. And that always takes place in a mood of tension. What I appreciate at Port Revel is that pilots observe your work in a calm, dispassionate and therefore constructive climate."