Pods and emergency ship handling course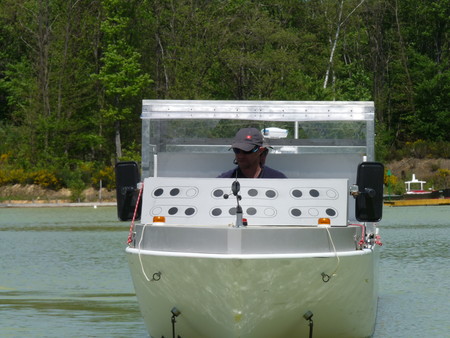 The Pods & Emergency Ship handling Course is designed for experienced pilots and masters who wish to experiment with mechanical failure on ships and appropriate reactions with anchors and/or tugs.
Models used:
Voyager with pods (1000 ft cruise ship with two 14 MW pods and 12 MW bow thrusters) / Europe (255 000 DWT, loaded)
Antifer (400 000 DWT, on heavy ballast) + escort tug
Q-Max (266 000 m3 LNG Carrier with twin screw & rudder)
Brittany (190 000 DWT, on heavy ballast) / Gilda (125 000 DWT, 70% loaded)....
Objective:
Training on pods, use of escort tugs and emergency manoeuvring on various ships.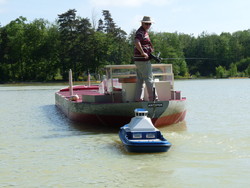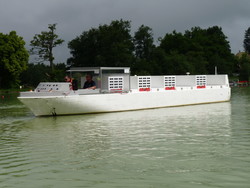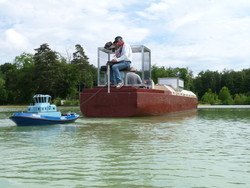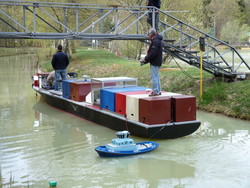 Level




For: Pilotes / Captains
Requirements: With a good experience on manned models
Duration: 5 days from Monday to Friday with an average of 6 hours of maneuver / day, over a period from the beginning of April to the end of October
Trainer: Experienced instructors with more than 20 years of experience and Tug captains when using tug
Program
drift and manoeuvring in swell and/or current,
lateral movement with pods and bow thruster,
rudder failure in a canal,
emergency stopping in a canal with anchors,
docking and undocking with dredging anchor and current
emergency manoeuvers with escort tug at stern and engine/rudder failures,
proceeding through channels with engine/rudder failures, using the escort tug to stay in the channel.
We try to provide you with a "déjà vu" effect.
Over 470 participants have experienced this course since 2000 and all agree that our tug masters manoeuvre the tugs in a most realistic way.
Testimony
Captain David CVITANOVIC, San Francisco Bar Pilots has said in September 2017:
"It was very valuable to do a maneuver on a model that I haven't done in real life, fast anchoring, emergency anchoring. I have done these on simulators but the models are much more realistic."