Advanced ship handling course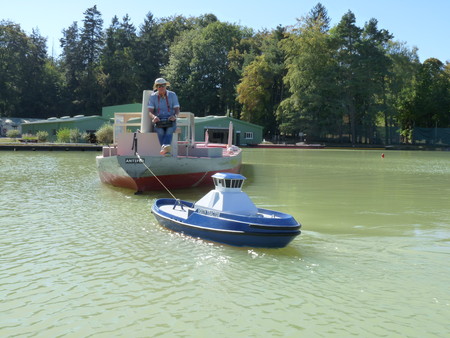 This course includes theoretical lessons and practical exercises on the lake.
Models used:
Berlin (38,000 DWT loaded) / Gilda with tug
Brittany (190 000 DWT, on heavy ballast)
Otello (8 500 TEU container carrier)
Ben Franklin (125 000 m3 LNG Carrier with optional Schilling rudder) CPP
Q-Max (266 000 m3 LNG Carrier with twin screw & rudder)
Antifer (400 000 DWT, on heavy ballast): with escort tug
Objective:
Improve the ability to anticipate emergencies.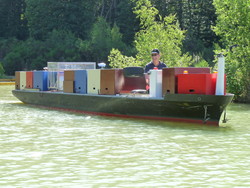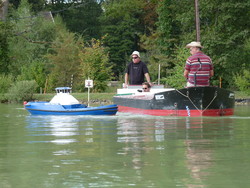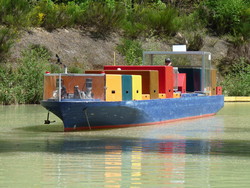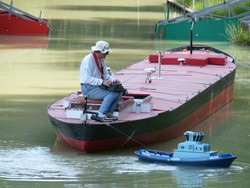 Level




For: Pilotes / Captains
Requirements: With an experience on manned models
Duration: 5 days from Monday to Friday with an average of 6 hours of maneuver / day, over a period from the beginning of April to the end of October
Trainer: Experienced instructors who juggle harmoniously between teaching and training on the lake and Tug captains when using tug
Program
Use of tugs: different types, positioning, advantage and disadvantages,
Assess the absolute necessity of attaching the tug,
Evaluate the need to react very quickly in the event of an accident,
Show the impact of speed on the efficiency of maneuvers,
Evaluate the limits of escort tugs,
Show the emergency use of anchors in various situations,
Use of the PPU, limits, ....
Testimony
Capitaine Alain Lemarchand, Euronav, France (April 2010)
"I'm coming for the second time, the first time you're learning a lot, the second time you're more experienced, but I think you're learning even more than the first time."