Voith Schneider Tug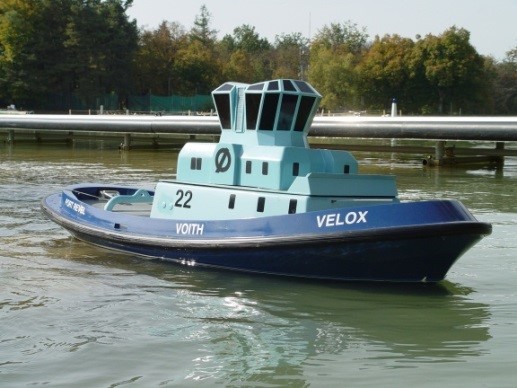 The hull form of the Velox is based largely on the successful form of the Ajax, with a number of subtle refinements to increase underwater lateral area. The bow incorporates a "quasi-bulb" form intended to increase underwater lateral area rather than reducing wave forming pressures.
The skeg incorporates a profile offering a better lift and the first application of the Voith Turbo-Fin rotating cylinder at the leading edge to maximize lift in the skeg when operating in indirect mode.
The towing staple is very unusual. It features a very wide-based channel slot for the escort hawser operations, with a central fairlead above for towing wire operations. The hawser slot permits the line to migrate far outboard towards the pressure side in an indirect operation, thus reducing the heeling moment on the tug and increasing the line tension capacity.
This combination of features gives the Velox an indirect steering force capability of 150 t at 10 kn, with a bollard pull of 65 t.
For further information see:  http://www.ral.ca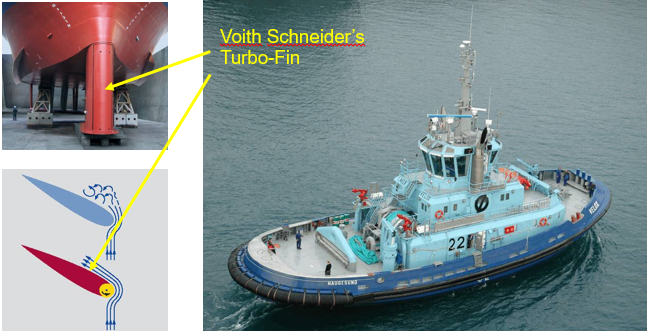 Velox
Length: 121 ft (37 m)
Breadth: 46 ft (14 m)
Draft: 23 ft (6.90 m)
Propulsion: 6400 HP Voith Schneider
Running speed: 14.5 kn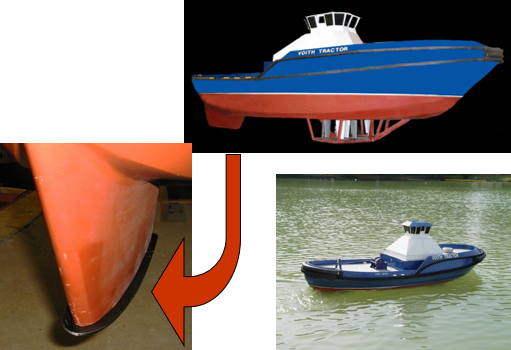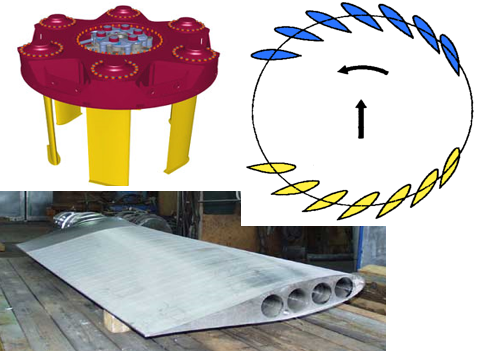 Sole plate on skeg