Cruise ship
Practice with any type of propulsion
Pods and specialy azypod are becoming increasingly widely used for propelling large, high-value vessels, since they vastly improve manoeuvrability.
Numerous cruise liners have been fitted with them including biggest cruise ships. 
Since about twenty years the boats of crosses have become democratized. Real floating complexes, Port Revel responded to the call by designing and building the Voyager model (2014) and the Cruise-Max in winter 2015. 

The Voyager model
The Voyager is a model (1 / 25th as always Training Centre in ship handling on models Port Revel) of a large ship cruise over 310 meters long, capable of carrying more 5000 people ship class) VOYAGER of the SEAS.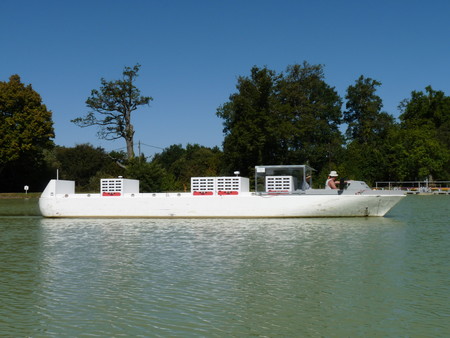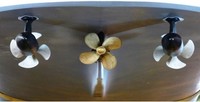 This model allows training bridge officers and pilots to maneuver in various emergency conditions, improbable but unfortunately always possible. The first decisions in case of damage or unexpected effect are often crucial in managing an incident of navigation. Training in operation is comparable to that of a top athlete who needs to keep its best at all times. For captains and pilots, it is to acquire an effect of "déjà vu" in order to confirm that, as they say in aviation,"the really top drivers are those who use their greater appreciation of the situation do not have to use their superior knowledge."
The Cruise-Max model
The latest is the Q-Max in version Cruise-Max. She is a twin screw cruise ship with Becker rudders.
She has been available since April 2016. It is now possible to be trained in all types of propulsions for cruise vessels.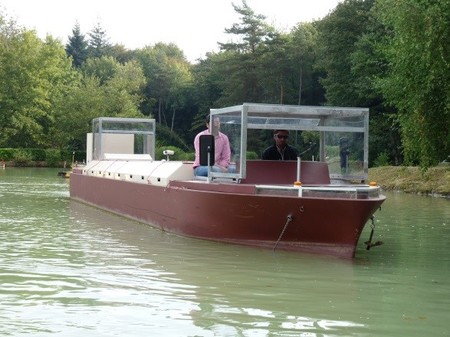 VOYAGER (1 000 ft)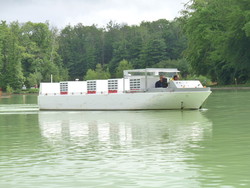 Dimensions
| | | |
| --- | --- | --- |
|   | 1/25th | Réelle |
| Lenght o.a.: | 12,44 m | 311 m |
| Width: | 1,92 m | 48 m |
| Weight: | 4,1 t | 64 000 t |
| Draft loaded: | 0,34 m | 8,60 m |
Main features
 
1/25th
Real

Main propulsion:

2 pods

Power:

0,47 CV 

37 000 HP

Rate of turn (Deg/sec):

37,5

7,5

Bow thruster:

-

12 000 HP

Boost bow thruster:

0,150 t

-

Chain length:

16 m

400 m
After an accident of the type of the COSTA CONCORDIA and the size of ships continues to grow, the issue of Security Management of Navigation is more than ever on the agenda. It should also be noted that complex systems which are now equipped gateways of large modern ships could increase risk, particularly due to over-confidence by the illusion of personal control of all the risks. That these systems can faders, generate. The risk level increases so sneaky.
We must therefore consider all of the work environment on the bridge of larger vessels.