Port Revel celebrated its 50th anniversary last July
Catégorie : News
Publié le
Port Revel celebrated its 50th anniversary last July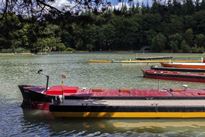 Celebrating Port Revel's 50th Anniversary... A very unlikely prospect for the pioneers who had centered the center on the baptismal font in 1967. Which proves, once again, that good ideas have a hard time!
Port-Revel: 50 years of maneuvering and high technology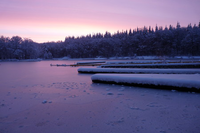 "Picture wooded slopes in the foothills of the French Alps, mostly old-growth hazel with roe deer roaming free, and a long, long way from the sea. For over 50 years, Port Revel has welcomed pilots and captains to its renowned training facility amid the hills and the trees and far from the sea and the smell of fuel oil. (...)"
Read the Sea and Marine report
A place of excellence with state-of-the-art equipment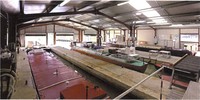 "At a time when maritime safety is a major concern, Port Revel is a good tool to train captains and maritime pilots in the management of crisis situations: in 50 years, the principle of the model with pilot never ceased to demonstrate its effectiveness in ensuring the safety of maritime traffic. (...) Since its creation, 7000 captains and pilots of the most prestigious ports have come to train themselves to all possible maneuvers. "